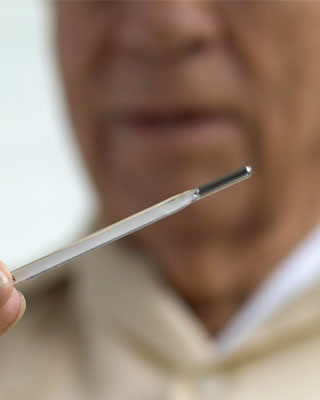 Many times,may be our body's only sign of an Infections duringcan be life threatening and may delay futuretreatments. Because your whiteis low, your body may not be able to fight theon its own.
This is why it's very important that you call your doctor immediately, even if it is in the middle of the night, if you have a temperature of 100.4ºF (38ºC) or higher for more than 1 hour, or a one-time temperature of 101ºF (38.3ºC) or higher.
You should also:
Know that ancan lead to a potentially life-threatening complication called It's very important to call your doctor immediately if you get aor develop any other signs or symptoms of anwhich are listed below.